It's that time of the year again. Spring has ended unofficially and it's hot and humid outside. You know what that means? It's dress season! Well, it's always dress season.
Dresses can be paired with thick leggings in the
Winter
months for a classy and warm look. They also come in different textures, such as sweater materials, to help us ladies maintain warmth. I also think that winter white is an added bonus. ;-)
In the
Spring
, there are fun styles, colors, patterns and lengths than can be worn, paired with a lovely cardigan and accented with cute wedges or peep-toe flats.
Summer
is THE best! There are dresses of all lengths (especially short) and even more fun and bright colors. These dresses can be paired with cute sandals or breathable flats and are an easy outfit for any day/occasion/circumstance.
In the
Fall
, the color palette changes again to warmer colors like burnt oranges, darker greens, browns, bronzes, etc and they can be paired with boots; A cute pair of cowboy boots or just a pair of ankle boots could work also.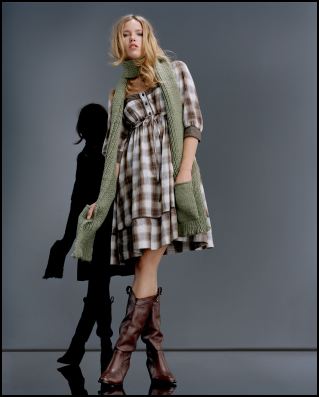 I love dresses so much that I'm thinking of starting a collection. Not a collection where I'll go out of my way to travel the world to find a particular dress (although that would be more than awesome) but I plan on collecting dresses to mix and match with other pieces throughout the years. Hey, I might even get some memories attached to these dresses. ツ